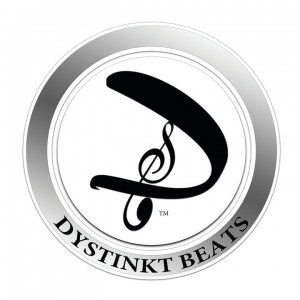 What's up Buzzers? Once again, we're back to deliver another installment in our "Buzz'N" iNterview series. On this edition, we are pleased to be joined by Canadian producer Dystinkt Beats, who just released his instrumental project "SEOULFUL instrumentals", which features beat blends of hip hop & Korean pop. So on that note, let's get into it.
What's happening Dystinkt? Thanks for joining us for the interview first and foremost. Let's kick things off by letting the people know who you are, where you're from and the style of music you produce.
Thank you for reaching out. The name is Dystinkt Beats, I'm a producer / songwriter. I'm originally from the capital of Croatia (Zagreb). I've been living in Edmonton, AB, Canada for most of my life. Hip Hop and R&B are my foundation but my style is influenced by so much great music regardless of the genre. I don't knock the popular trends but I try not to follow them, my goal is to produce music that I feel will stand the test of time and that people can really appreciate.
Since the rise of Drake, it seems alot of other great talent is being heard from out of Canada these days. What's the hip hop scene like out that way, especially out in your area of Edmonton?
Canada has crazy talent. The scene out here is growing and I've been hearing some great music come out of Edmonton lately. We definitely have enough talent here to make some noise. With that said, in order for the artists to reach a certain level of success and really do something, they have to get educated on the business end of things and most importantly – invest in themselves! There is good music being produced, but in my experience, the "scene" lacks professionalism and consistency.
Very well said. Back in January 2013, etikid & yourself dropped the "Seoulful" EP. The project found you manning the production and etikid spitting the rhymes. Could you touch on that project for our readers? How did that project come to be and how did you guys link up together?
I got the "Seoulful" idea back in 2011. I'm really into movies and over the years I came across some great South Korean films. Their pop culture interested me, so I started checking the music as well. I really got into it at one point and found some R&B gems. I incorporated them into my production and the beats were sounding crazy, so I decided to do a project blending Korean R&B with North American style of production, and name it "SEOULFUL instrumentals" ("Seoul" is the capital of South Korea). Going back, in 2003 etikid and I were in a group, doing shows and all that so we had a good relationship already. Around the time the Seoulful idea was conceived, I invited him to my studio to remix one of his old tracks. We put that record out as a single and it created some buzz so I told him about the Seoulful project. Since he is of Korean descent, he understood the idea, and showed me some more artists I could sample. Initially I offered him a 3 song deal using the beats I had already prepared for "Seoulful instrumentals", as a jump off for the project, but the records were too good to stop there. The end result was the "Seoulful EP". We ended up doing 7 songs and 2 incredible videos (directed by Monster Theory).
So, with that being said, why did you decide to drop "SEOULFUL instrumentals" this month? Which, by the way, is a very clean sounding, well layered & produced instrumental project.
I appreciate that. Since Seoulful instrumentals was the original idea, I had big plans for it. But the ep was taking it in a new and exciting direction, it made more sense to release the songs before the instrumentals. I didn't want to take anything away from the etikid deal or the records, and I didn't care how it got packaged as long as people heard the music. Now that it's been a while since the Seoulful ep came out, and I cleared a lot of other things off of my plate, it was the perfect time to drop the instrumentals. I went back in, retouched the tracks and added 3 brand new instrumentals to the project. The response has been great so far, I'm really grateful that the idea caught a second wind.
Aside from your work with etikid, you've made some noise with fellow Edmonton emcee Chips. You produced his track "In Too Deep", which has over 187k views on Youtube. Congratulations with the success of the video! How did the two of you meet and is there any music in the works between the both of you?
Thank you, Chips really pushed to make that track successful. We met in 2005, he was looking for a producer and I got recommended through a mutual friend. He came in consistently, and has been putting in work and investing into his music for almost 10 years now and still continues to do that. Chips is one of my favorite artists to work with, so naturally we're able to create some next level music together. We have a new single coming out this fall and it's crazy! It's an anthem with live guitars, big drums, dope rhymes, and an infectious female vocalist.
You even have a production credit for "Magic" from Peep Game that features the Outlawz (of 2pac & Thug Life fame). You laid down a clever flip on the hook using a Kreayshawn sample. Could you explain how you came up with this particular beat?
I had that Kreayshawn line stuck in my head forever and I planned to use it on one of my tracks. One night I started playing with the sample, chopping and screwing it till I got the right sound. The drums came naturally, then I laced it with those heavy piano chords. At the time I had a brief contract with another Edmonton beatmaker (J Dats), he played the synth on that beat. It was a quick process. I mixed it soon after and started shopping it. Some time went by and my dudes from Peep Game called me about the Outlawz coming to their studio and needed some fire! The next day they had the session and I brought them like 4 or 5 beats. They picked that track. Everyone started writing on the spot, and dropped it right away. Working in the studio with 2pac's fam was crazy, they're really dope as artists and as people. Shout out to Deuce Fantastick and Jay Stacks for that opportunity.
Your online beat hustle is heavy, you even make custom beats. Talk about DystinktBeats.com. When did you decide to make music a business. Also, for up & coming producers, what helpful advice can you offer on selling beats online and getting artists on them?
When I got serious about my production career around 2006, I realized I needed a bigger outlet to promote my music to the world. I really researched the business before I got the site made, and we went through many versions and ideas before DystinktBeats.com became what it is today. Shout out to my designer/webmaster Mike Yeung aka Averon for creating the site and helping me run it. The best advice I have for up & coming producers is to keep working on their music, but most importantly learn the business – both music and business in general. Learn how to market yourself, how to build a brand, do your research. At the end of the day, it takes a lot of hard work but it's not impossible. You have to take responsibility for your own success and your career, no one will "put you on". If you are interested in starting to sell beats online, there are online courses you can check. Look up Mike Lightner and Postman.
Thanks for sharing that. What's up next for you? Any upcoming projects or placements you can share with our viewers?
I'm consistently working on new things. Definitely expect more instrumental projects, that's the focus right now. As I mentioned earlier, the new Chips single is something to look out for. We are also preparing to release an R&B record we wrote a while ago and got a celebrity feature on it. I won't drop the name, just stay tuned to Dystinkt Beats!
Dystinkt, where all can we find you online?
My website DystinktBeats.com, Facebook, Twitter, YouTube, and Instagram … I try to be everywhere, just Google Dystinkt Beats.
Lastly, is there anyone you'd like to thank or shout out?
Yes, thank you to my family, my network, all the artists I'm working with, my designer Averon. Everyone who's provided opportunities and been supportive of Dystinkt Beats… all the blogs, sites, and every single person who supports my music. Shout out to all the passionate creative artists and producers on the grind! And thank you for this interview.
With his super clean production, string of placements and superb website, it's a no brainer that Dystinkt Beats means business when it comes to music production. We want to thank him once again for taking part in the interview. Make sure to head over to his site to preview & purchase beats. Also make sure to download a free copy of "SEOULFUL instrumentals" from his Bandcamp page. This is Get Your Buzz Up with another installment in our "Buzz'N" iNterview series, see you all next time.
Interview written & conducted by: @blitzb_60505