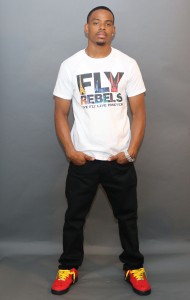 What's up VEL? For those new to the name, who are you and what do you do?
For those who don't know me im Vel. I'm an up and coming recording artist from Virginia. Im a song writer of all genres, and I also engineer my own music. Get familiar know it or not you will know me soon.
On the come up who were some of your musical and non musical influences?
Coming up my music influences has been Jay Z Nas Biggie and more. I'm just an overall music lover. I pay attention alot to the underground scene because I'm up and coming independent artist myself.
Coming from VA and knowing the history of music with the likes of Timberland, The Neptunes, The Clipse all repping the state,do you feel any pressure on your part to stand out or go a certain direction with your music?
With them being some of the biggest names in music, that alone makes me work harder. They do it in a major way so also being from Virginia the pressure is on me because I carry the torch for the next generation of music.
You recently had the opportunity to perform on 106 & Park's 'Wild Out Wednesdays', how has that experience furthered your career?
Performing on b.e.t's 106andpark Wild Out Wednesday was a great experience for me. My phone was blowing up left and right with thousands of text messages and calls. I had alot of fun and knowing millions of people were watching had me hyped to kill the stage. I met alot of new links and it expanded my fanbase to different states.
What can fans expect to see at one of your shows?
Excitement!! Coming to a Vel show you will have no choice but to jump out of your seat as soon as the beat drops. Expect alot of energy from me and another great thing about a Vel show is that I'm light on the ears so you can enjoy one of my shows with your family.
You have a new mixtape dropping called 'They Gone Love Me' with the title single produced by Drawzilla (Producer for Maino, Jadakiss, Styles P & More), how was it working with a seasoned producer and whats the overall concept of the mixtape & single?
The new mixtape "They Gone Love Me" is dropping real soon. Working with my man Drawzilla is great. Aside from his great placements, he's a great producer and he has a great ear for music, expect more hits from us in the future. My new mixtape is exactly what the title says "They Gone Love Me." Everyone in life especially in the Entertainment business has experienced a high and low point. At the high point, everybody is your friend everybody is there for you. On the flipside, it can change. You may not be moving as fast as they want you to or whatever the case may be people may change. Communication is lost, they may jump ship to the next thing they feel can help them or just lose touch altogether. That's what this new mixtape represents no matter what happens in life high or low points, in the end if you work hard stay consistent and stay true to yourself, they have no choice but to love you. Every song on the mixtape represents that roller coaster effect that we experience in life.
What else are you doing as an artist to pave your way and carve out your own space as a new artist?
Besides making music I also engineer and shoot/edit my own videos. I'm looking to be more than just a one-dimensional artist. I ghost write music of all genres. I'm also looking into modeling and acting. I don't drink or smoke that alone makes me different so that's a plus for product companies like Coca Cola Pepsi and more. I don't have any tattoos and only drink water so that can open the door to things like Sports Marketing, Nickelodeon, and Disney Channel. I'm looking to take full advantage of what I have being that I'm still young, in shape, and level headed.
Whats next for VEL?
Consistency. I will continue to put out great music and videos. I will also continue to branch out building new links and strong relationships along the way. No matter what happens in life I will continue to be me and be real with myself first and foremost. I push to show the world that my generation is not fully lost and i always keep put on for my state of Virginia.
Where can we find you online?
You can find me chatting with a nice woman near your area lol just joking you can find me on all of the social networking sites like Instagram, YouTube, Facebook, Twitter, SoundCloud, ReverbNation and more.
www.instagram.com/vell7cities
www.twitter.com/vell7cities
www.YouTube.com/mr7cities
www.facebook.com/vell7cities
www.SoundCloud.com/vell7cities
www.reverbnation.com/vell7cities
Any last shouts?
I just want to shout out my management and production team and everybody that has been supporting me since day one. Shouts out to you for having me and be on the lookout for new music and more big things to come. Virginia we're coming strong.