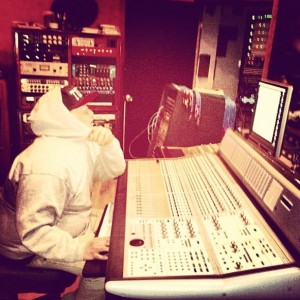 Joseph Gerard Crisol aka jCrizzy was born in Queens, New York in 1986. He was raised in Manila, Philippines and eventually moved to Northern California in the early 90's. jCrizzy is a Rap, Hip Hop, and R&B artist with talents in rapping, singing, and production. jCrizzy prides himself in being able to create quality records from beats and lyrics, to the final stages of mixing and mastering.
As a young child, his parents worked as live-in caregivers at a home for individuals with mental disabilities. While most children grew up in environments they could call their own, jCrizzy and his family started off in a single room with next to nothing. When asked what he remembered most about this time in his life he replied, "I grew up with kids that had it all, and everyday after school, I would go to their houses and see how different our lives were…I never wanted to go home." With their relentless drive and determination, his parents were able to send him to a good school in a good area, free from the woes of the free world. And after twelve years of hardship, the owner of the "carehome" decided to sell the business to his parents.
Since graduating from Ex'pression College for Digital Arts in Emeryville, CA (Near Oakland, CA) in 2010, he has released his debut album jCrizzy's "Late Night Shift" which is available on iTunes and all major music apps. He is currently working on his sophomore album entitled, jCrizzy's "The Highlight", set to soon on iTunes and all major music apps. jCrizzy strives for perfection in any avenue of his music career, from behind the mixing console, to front and center on stage. His life long dream is simply to be heard.
Here's a leak from off "The Highlight" titled "Last Call".