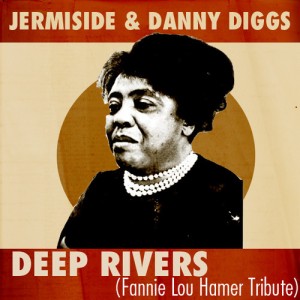 In late 2007, Irish producer Danny Diggs would reach out to collaborate with Atlanta based, Cincinnati-bred emcee Jermiside on a song for what was supposed to be a B-side for a vinyl release. While the 12 inch never materialized, the two would continue to work on what gradually snowballed into 2010's full length LP, "Middle Classic".
Jermiside began carving out a niche for himself in 2003 with the the self-produced and self released 7 inch vinyl record called "NP45 Vol. 1" and later that year, "The Biology Of Kingship" which received favorable reviews both locally, nationally and also sparked the interest of various overseas entities. During this period, he would link with other like-minded Cincinnati natives Ilyas, Donwill (of Tanya Morgan fame) and Brickbeats, with whom he would later form the duo The Red Giants with The Red Giants LP (2006) and Chain Reaction EP (2009). As a part of the Lessondary Crew, which consists of Che Grand, Tanya Morgan, Elucid, Spec Boogie, A Brother Named George and others, Jermiside has made a name for himself with his stellar guest appearances. He has appeared on tracks alongside artists such as Tanya Morgan, Ill Poetic, Soulstice, Theory Hazit, Reef the Lost Cause and a number of other underground artists.
Danny Diggs' production is very reminiscent of the Golden Era of hip-hop and, unsurprisingly, his music has caught the attention of such well respected artists as Killah Priest, Akrobatic, Shad, Has-Lo and many up an coming talents from around the globe. In 2009 he released "Introducing Danny Diggs" which featured a well received single,"The Calling", featuring Shad K, Jermiside & Destruments.