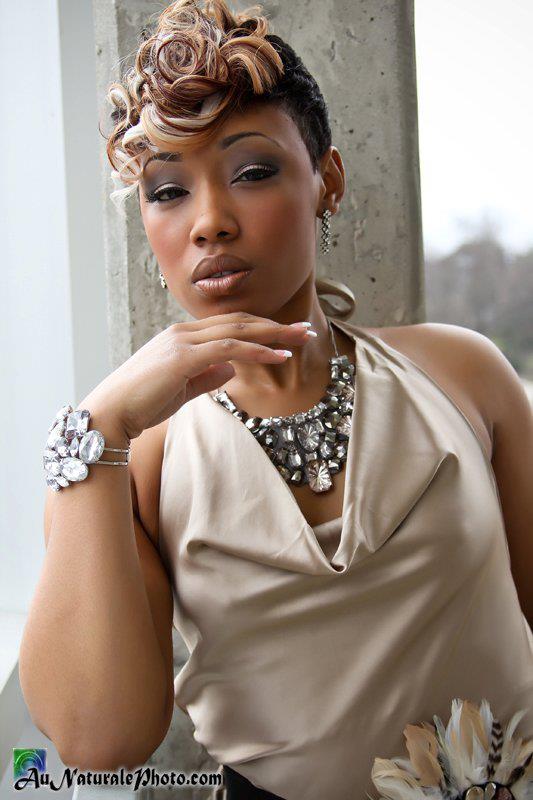 Hello Kei Mari, tell the world who you are, where you are from and what you do.
I'm Kei Mari and I'm an R&B/Pop singer with The Empire Entertainment. I'm from Columbus Ohio by way of Dallas Texas. What do I do? Ha! 🙂 I do a lot! I sing, act, and host events; just to name a few.
When did you start singing? When did you know this was what you wanted to do forever?
I've been singing since the age of three (3), writing songs at age nine (9), I took it seriously at the of fourteen (14). That's when I knew that I wanted to make music my career.
Do you feel that since you also write that you have more of a support system with being an artist?
Good question! I actually do feel that I have more of a support system since I write the majority of my own music. People love good music. Period. When they find out that you actually wrote the song yourself, maybe because you wrote from a current or past situation in your life AND its something THEY can relate to, it makes them feel/love the music even more. I feel that it brings a connection. I've had plenty of fans/artist tell me about how they felt after I performed a specific song. Due to the fact that MY situation was something they went through/going through. Makes me feel good, and also lets me know that they were actually listening to the lyrics, not just the beat. That's why I love what I do, it allows me to express myself with no filter.
Who are some of your favorite singers and how have they influenced your craft and love for music?
I'm actually glad that I'm answering this question through paper/computer. Otherwise I probably would be crying my eyes out right now lol. To answer your question, Whitney Houston was my influence. I studied her since the age of 5. That's all my mother listened to so I had no choice. Anita Baker, Toni Braxton, Brandy, and Monica were also artist that influenced my craft. Their voices were different, unique to the point where you when you heard their voice there was no question about who you listening to. Whitney Houston I believe is one of the reasons why my stage presence is the way it is.
You have 2 current singles on iTunes 'What If' & 'Put It On Me', what are the concepts behind each record and how has the response been thus far?
'What If" was one of my favorite songs to perform/write. The concept was to make the average male think "what if my chick/lady/person of interest was just like me?" Would I like it? Basically "putting the shoe on the others foot" type of concept. "Put It On Me" was an idea from another artist and I just ran with it! 🙂 It was intended to be a sexy but fun song. The responses in my opinion have been great especially when I perform them live.
You have been out and about getting on a lot of stages. How do you describe your performance style and what can future fans expect at your shows?
Pure Entertainment!! I've never been the type of singer to just stand in one spot and sing. No matter if the song is slow or up tempo. Dancers, pulling someone out the crowd etc is my type of performance. I like to sing to the fans.
As a new artist today, branding x marketing x networking is so important in standing out among the saturation of new performers. How have you utilized those opportunities to create your own lane?
Branding, marketing, networking I feel is a necessity. Social media, photo shoots, constant rotation of music, having a team are forms of branding that I've used.
Whats next for Kei Mari?
I have a project that I'm working on called "Sex Love & Lies". I'm very excited about it. I've been looking into acting as well.
Where can we find you online?
Twitter.com/officialkeimari
Facebook.com/officialkeimari
Instagram.com/therealkeimari
Soundcloud.com/officialkeimari
I have videos available on youtube.com as well. Search name Kei Mari
Any last words?
I want to thank iStandad for this interview. I also want to shout out my team, The Empire Entertainment, and also my fans for their support!