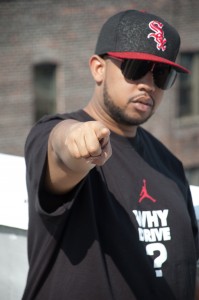 Click Here To listn and download
Kwan Lee has been rapping for a long time. He is also a producer and a videographer. Born on August 10, 1986 in Brooklyn, NY, Kwan was no stranger to Hip-Hop, remembering when his mom used to bring home tapes and let him play the old ones all day. He has been producing since he was 14. In the summer of 2005, he finally heard his production at a local talent showcase that was on BCAT. Up until then he never really had seen a lot of people nodding to his beats, and downplayed the idea of becoming a great producer and rapper. So after that he got focused and got better.
Fast Forward to 2009. While thinking about quitting in late 2008, he turned everything around by launching his own website, his own youtube page, his media company Kwan Lee TV, and finally finished his first compilation Purple Pain which featured music he produced for various artists. In the year 2009, Kwan Lee started getting interviews and producing for more artists across the United States, even having his work reaching overseas to Saudi Arabia, Japan, and even Iran.
On January 1st, 2010, Kwan Lee released his first official solo mixtape The People Vs. Kwan Lee, and continued to make progress in the NYC underground with music and media. In 2010 alone, Kwan Lee has done more than he has in almost his whole career, starting new business ventures and becoming more of a businessman overall, partnering with almost every major promoter in the NYC area, and helping a lot of artist gain exposure via his production or videography.
In the summer of 2010, Kwan Lee released the I Warned You EP which is the only release on HipHopIsRead.com by an independent artist with a sample set accompanied by it. The following month, along with Mz. LaLa and Mz. Real helped start up BYCPromo.com one of the top websites for independent artists in NY.
In 2011, Kwan Lee released The People Vs. Kwan Lee 2 which surpassed his expectations yet again, and now he is sure that he will make it in this game continuing to be on the constant grind he is recognized for.