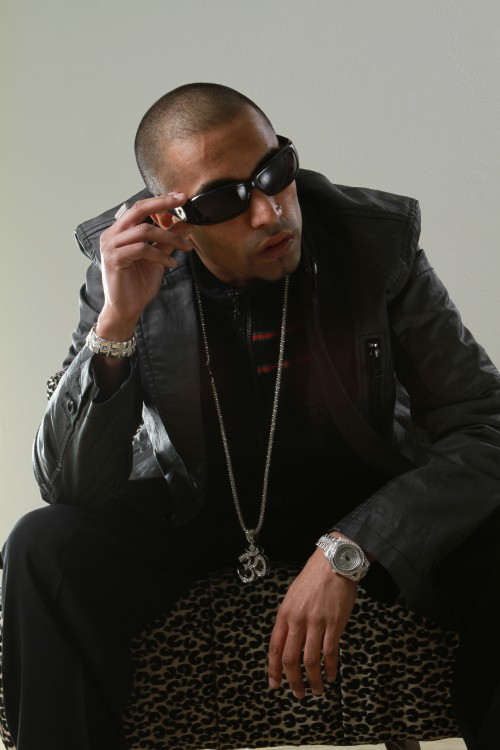 Tell us about you and your movement
Well I'm from Western Canada, Vancouver. been hustling for 10 plus years plus so i was creating a lot of street records in the past. But for the last 3 years I've been living a positive lifestyle, So that's the type of music I'm putting out there.. Up tempo and motivational records with creativity to represent real people in real situations.
When did you start to develop your artistry?
9 years old I would mimic a lot of my favorite artists learning to express myself. At 13 yeah I was DJ'ing with my older bro learning how the crowd responds to different records, Also writing poetry when i was 16 helped my talents. the rest is history.
Who are some of your musical influences?
The usual suspects Jay- Z , Eminem , 2pac and Biggie also Timbaland , The Game , Ice Cube,Dr Dre, Fabolous, Diddy, 50 cent, and more recently Red Cafe , Pusha T and Royce da 5'9
What current projects are you working on?
I'm currently working on the 22nd century mixtape , which i was supposed to release a month back but felt it wasn't ready yet. I really want this project to creatively take me to another level without the worry of industry structure.. I'll leave that for the album..
Also I'm planning a reality web series that I can't say much about it now… but it will go down when I feel the time is right. We are also working on a hand full of videos with director C-Le ( Chris Le ) . The visuals are amazing and he is a very talented indivual to be working with . I can't wait to show all my supporters what we have in store !
How are you planning to 'Get Your Buzz Up'?
The only thing i can really say is making my brand unique and different from everything else out there. I always keep my "plans" on the low but there's about 99 things to do before you can create a proper industry buzz . I got 99 problems but a buzz isn't 1…. yet
Where can we find you online?
facebook.com/wewantrox / twitter.com/wewantrox
wewantrox.com is coming soon !
we about to go farther … THANK YOU!
Any shout outs or Plugs?
Shots to Pat Wu , Mr Boogie , Micheal Trampe , Lil Fats , Chris le , Grand Forte Crew , Marc Smilow , Dj Nu. Matt Conaway , Og Andy , all my true freinds back home . my family … and of course the whole Block Exchange Syndicate ! Shots to all my supporters and everyone who has helped me get this far. Now we about to go farther … THANK YOU!
Elevator Man feat Jasmine Lopez
Rox- elevator man feat jasmine lopez