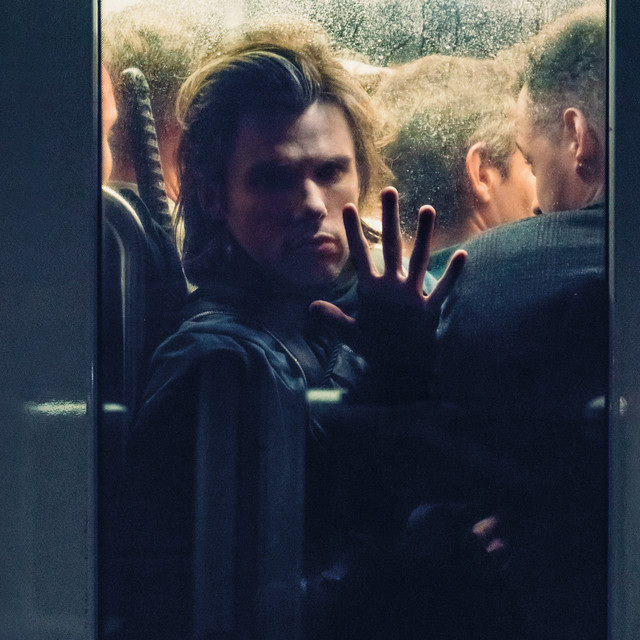 French artists OrelSan and Stromae rain down sonically on their collab effort, "La Pluie"
French rapper and songwriter OrelSan's ambitious third album La Fête Est Finie has raised the bar for hip hop enthusiasts around the world, after being certified five (5) times platinum in France and receiving the three biggest major awards in the French music industry at the Victoires de la Musique (French Grammy Awards): Best Rap Album, Male Artist of the Year and Best Video. The classic video for "Basique" which took the rapper all the way to the Podilsko-Voskresensky Bridge in Ukraine to film a three-minute long sequence has already hit 58 million YouTube views, while "La Pluie" featuring world-renowned Belgian musician Stromae (who produced the track and directed the video that's already hit 41 million plus views) continues to impress.
Featuring piano and melancholic-sounding violins, English garage rhythms, pop refrains and singing, La Fête Est Finie is a blend of OrelSan's first loves (French and US rap, English grime, electronic music). Supported by his long-term producer Skread, on this album, OrelSan takes his music towards more mature horizons, while inviting a few guests along for the ride: Stromae features on La Pluie and Tout va bien, the Franco-Cuban sisters Ibeyi can be heard singing in Yoruba on the emotionally-charged seven-minute long Notes Pour Trop Tard, and the Zone featuring Nekfeu and Dizzee Rascal (his childhood idol who he bumped into when he was staying in Los Angeles). After selling out 20 concerts in France, Belgium and Switzerland (170 000 total tickets sold), and a sold-out North American tour that just wrapped up in late September 2018, OrelSan's star just keeps continuing to shine brighter.