WRITE UP: 
One thing 
UFO Fev
 has been doing all 2017 is tearing cypher's DOWN! From 
DJ Enuff's HotBox
 &
 Heavy Hitter Show
 on
 Shade45, Huffington Post's Black Voices Matter Show
, 
DJ Tony Touch's Toca Tuesdays
 on Shade45 & most recently 
Hot 97's
 own
 Funk Flex Freestyle #070
, 
UFO
Fev
 from Harlem locks in with DJ J Hart, Riley B, Jus Blue, and Bub Styles for a fire flame freestyle distributed through 
Team Back Pack
's outlets. Get familiar to the UFO and see why Fat Joe signed him to his Rap's New Generation label imprint under Roc Nation.
Check Also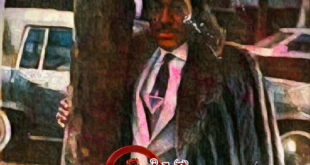 New Jersey MC & producer Rec Riddles returns with new music video "Akbar Pray". Titled …