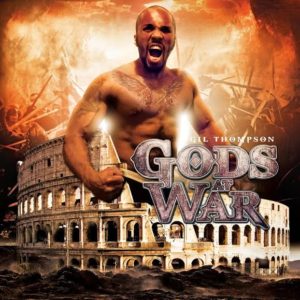 Lyricist Gil Thompson unleashes the Kraken on his eleven track LP, "Gods At War", which utilizes lyrical content and beats sampling the classic Playstation game franchise, "God of War". Assuming the role of Kratos via emceeing, GT smashes thru tracks like a modern day Hercules on songs such as the lead off single "I Thought You Knew Better", the thrilling battle cry of "Roar" and the soulful yet warrior like inspired "Prosper".
Gil seems to play two parts here; one as a steadfast lyrical gladiator of the people and another sounds like a blood thirsty warrior as heard on songs like "Cut It Down" and "The Graveyard". One thing's for sure, this is some hard body Hip Hop fashioned in the sounds of classic acts such as M.O.P., Teflon and even DMX in some cases. Gallo does a sensational job of constructing a sound bed that sounds as if it was teleported from out of ancient Rome into our modern day Hip Hop realm.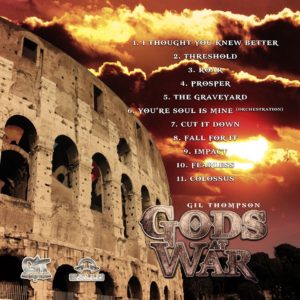 A great addition to add to your collection, "Gods At War" can be streamed and purchased via Gil Thompson's website by clicking the link below.