---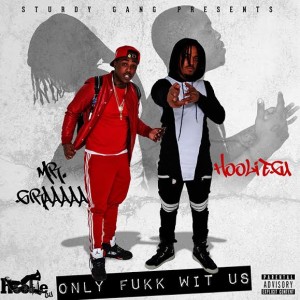 Brooklyn/ Bed-Stuy street representative Hoolie Gu combines forces with fellow Sturdy Gang affiliate Mr. Graaaaa to serve up their latest effort, an eighteen track mixtape titled "Only Fukk Wit Us". The release serves as a hustler's audio bible with cuts like "Swervin On Em", "Racks" and "Can't Hang Out Here". The mixtape opens up with the riveting "Out On The Strip" and holds it's momentum for much of the release. The project also features "We Don't Fuc Wit Them", the video that has amassed over twenty seven thousand views on Youtube and climbing. Full of throttling bass and trap heavy beats, find out how the New York duo get's down by listening to the mixtape below.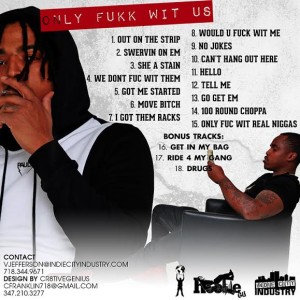 Check out "Only Fukk Wit Us" below:
Watch the 27k+ viewed video for "We Don't Fuc Wit Them" as well.