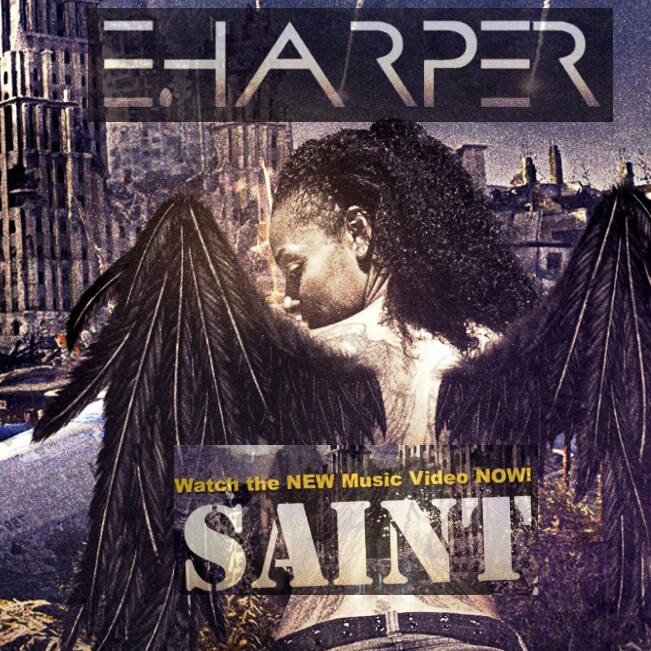 This versatile artist has a firm grasp on the knowledge and wisdom of life derived from being raised in various neighborhoods, with his fourteen brothers. The success and failures that he witnessed have brought him a unique understanding of this game called life. From Shaolin to the Boogie Down Bronx, from East Flatbush Brooklyn to money-making Manhattan, from Jamaica Queens to the Heights of Westchester's exclusive Sunset Drive, E. Harper has experienced the flava that flows from living in all of these neighborhoods.
From "wicked" freestyles with catchy hooks, and hardcore tracks to down south "bounce" tracks, E. Harper is no stranger to switching up his flow. He can be categorized as an underground rapper with superior lyrics. E. Harper does more than just "spit bars." His topics are life related and unlimited. Today's Hip-Hop scene is saturated with rappers who rely on solely on production or a great hook. Those high-caliber lyricist from the past have obviously faded fast Harper finds a way to stress life's lessons without being to preachy, while at the same time maintaining an seemingly effortless flow.
After attending Five Towns for Music Business. E. Harper has made a commitment to jump-starting a lengthy career in the music industry. Whether it involves being an artist or "ghostwriting," or both, E. Harper certainly has what it takes. Teaming up with the brightest up-and coming producers, rappers and singers to create several compilations of songs ranging from street, to commercial and even some "Dirty South" flava exposing his songwriting ability and overall versatility.
Out of the Wild Wild West that is Westchester County comes E. Harper, the Flow General, who will be stressing life's lessons until the day everyone wakes up with his knowledge. Harper is the leader and what follows is the New World Order inside and outside of the Hip-Hop.