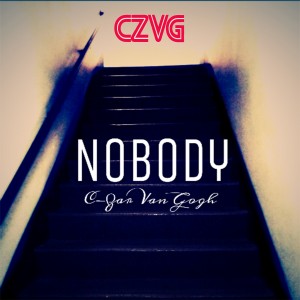 "Nobody" is a unique contradiction of a song – Produced by Jake Palumbo, with a dusty, sample-driven beat that's both melodic & melancholy, a chorus that's both catchy & introspective. The music video features Van Gogh walking the streets of New York solo, narrating his story; trying to metaphorically "get in the door", only to find the doors are repeatedly locked, & no one is answering.
This Time Next Year is also not your typical hip-hop album; devoid of cursing or profanity, with a positive uplifting message to the listeners to take action to better themselves & their environment, it still manages to keep both feet firmly planted in the streets with a sound & verbiage that fans of CZVG's debut LP – 2011's Hood Stimulus Package – will not be disappointed by. Conscious gangster rap? Gangster conscious rap? How about just good music.
This Time Next Year was released on iTunes, Amazon, Bandcamp, & all digital retailers on 12/12/12 to satisfy the growing fan demand at the time. SpaceLAB Recordings is gearing up to release the Deluxe Expanded Edition on CD June 12th, 2013.
The Deluxe Expanded Edition will contain an exclusive foreword, written specifically for the LP, by author, activist, & philosopher Dr. Cornel West. Also with every CD purchase, fans will get an exclusive free download of a bonus 6-song EP of outtakes from the prolific album sessions – aptly titled This Time Last Month.
So with no further ado, here's C-Zar's video for "Nobody".